TreeHouse, an innovative retailer expanding into new markets, was opening its second Dallas-Fort Worth store in the town of Plano, TX. This presented the opportunity to understand first impressions among customers and quickly adjust store flow and messaging to match customer behaviors, but in an organization starved for insights, the long-term need was bigger: who's our customer, what motivates her, and how do we impact perceptions.
HOTS was able to quickly deploy a team of in-person researchers and design an online survey hosted on tablets, to intercept customers leaving the store and ask a few key questions. Perceptions of TreeHouse, sources of awareness, category motivations and behaviors, as well as a few household stats rounded out the picture of the customer. There was so much internal excitement about the results that we immediately scheduled follow ups for after the opening and subsequent months, and repeats in other stores.
The insights gathered by HOTS will drive action: what to say, how to say it, where to present it, and what to deliver in products and services to persuade and delight the customer target.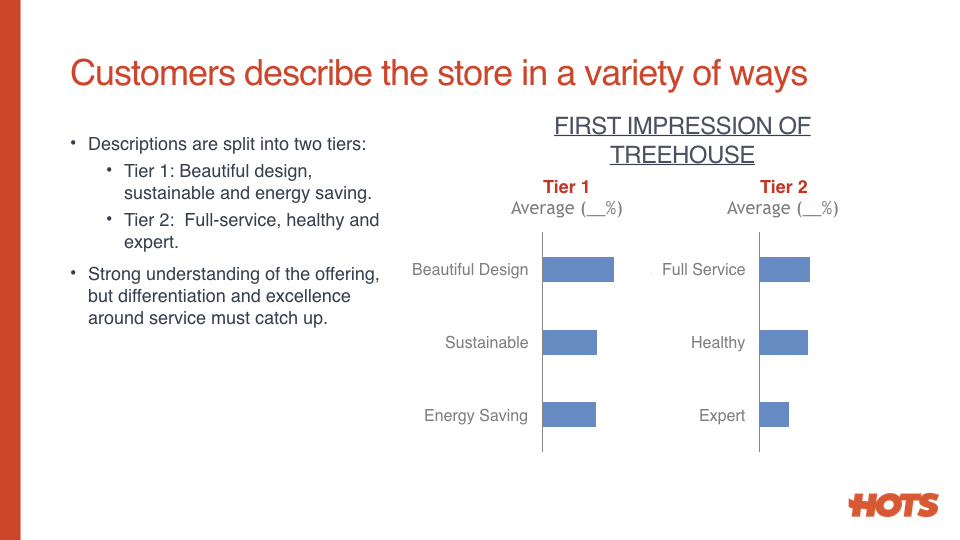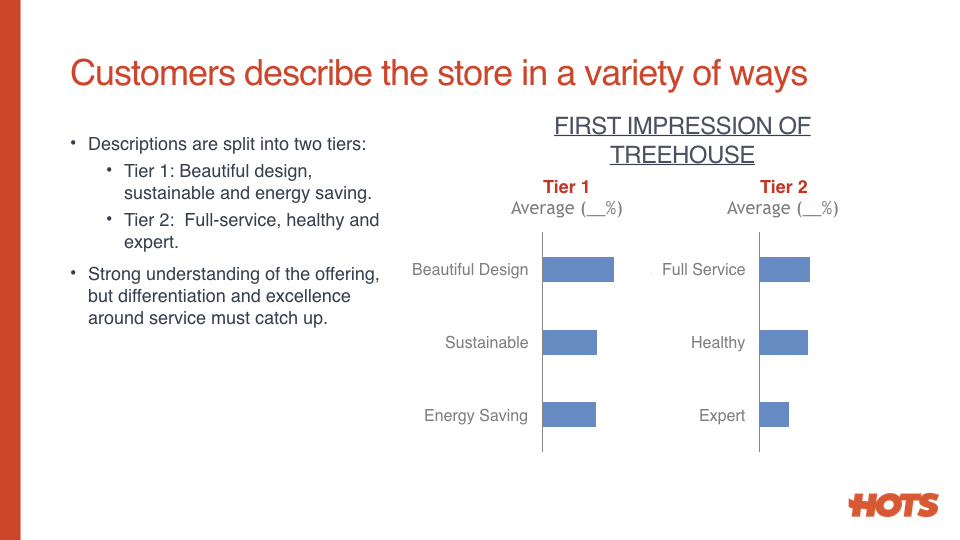 (actual survey data removed)